HGV Training
If you're looking to train to drive a HGV you might have noticed there are larger companies that offer HGV training. These companies often appear at the top of your Google search, and look like they cover the whole of the UK. These companies are training brokers, not the companies that actually deliver the HGV training.
What is a broker?
A training broker is a company that operates as a 'middleman' service. They handle the administration of your training but don't actually provide any of the training itself. Broker companies have contracts in place with independent HGV training schools, these are the companies delivering the training. Brokers by definition do not own training vehicles or have physical training facilities. They don't even book driving tests, this is all handled by the 3rd party company they work with.
A broker's services are limited to handling the payment for the course and arranging a driver's medical and theory training. The actual training is being outsourced to another company. You will in most cases pay more than if you were to just book direct with your local training school. You also will have no choice over which company provides your training. You'll have no information about the training school until you have already paid. At this point, you will be under contract and unable to claim a full refund if you're unhappy with the company that has been selected to provide your training. It is not a personal service, you may not get the support and help you need to pass your test and become a good, safe HGV driver.
Why do brokers exist?
So if the service isn't as good as booking directly and the prices are higher why would anyone book with a broker? The answer to this is that most people don't know they're using a broker. Brokers don't have to tell you they're not the people providing the training. Their online presence can look like they own the vehicles and will be providing the training. They may also make claims that they will be able to help you to get work once you've completed the training or that they make it easier for you to pass. They are more likely to be at the top of a search engine, as they have a larger advertising budget. As they have very few other costs, they don't own the vehicles or have to pay insurance costs. They can afford to pay Google more to ensure they are at the top when you search.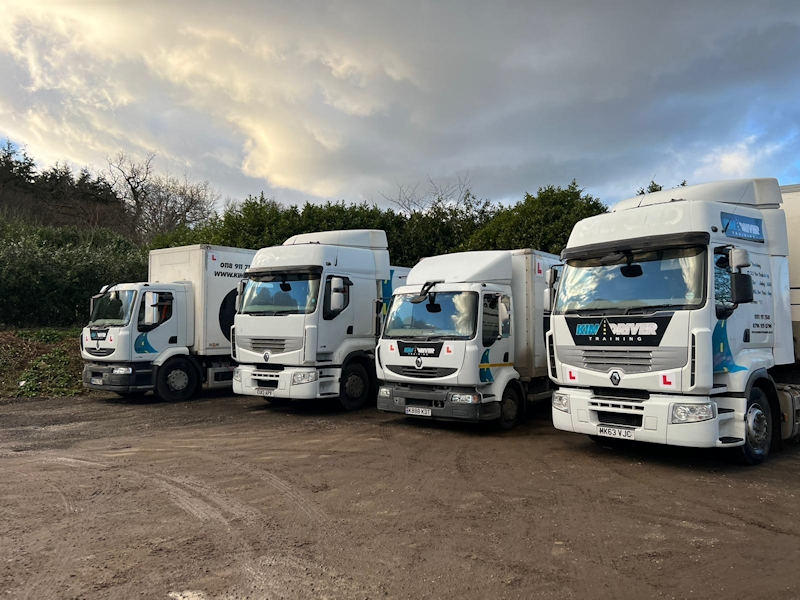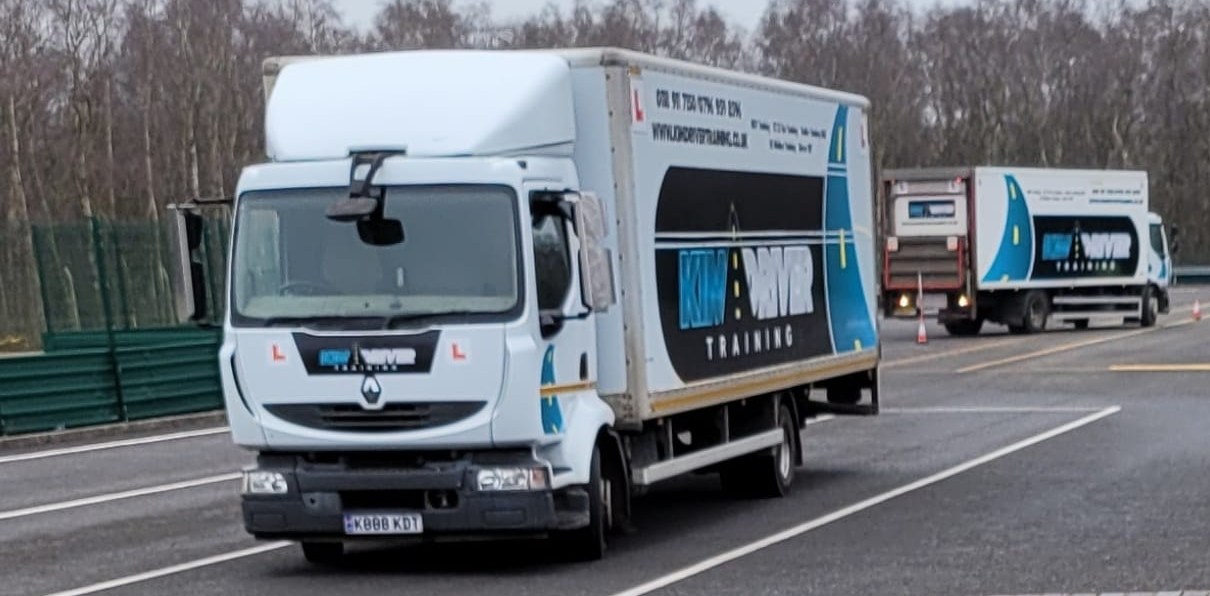 How do I tell if the provider is a broker?
Here at Kim Driver Training we have never used brokers and we never will. We value our customers and don't believe in misleading them. If you're looking at booking through someone else you've found on the internet, and you're unsure if they are a broker or not the tell tale signs are:
Whole UK coverage. Independent driving schools don't cover the whole of the UK, they may have a few locations but generally they are based in a specific area of the UK, say the South East for example.
Unclear pricing. As they have so many driving schools they can't advertise pricing clearly. Our pricing is clear to see on the website, or you can call us directly to talk about your requirements.
Pressure selling. Brokers have sales people that get commission, so they will try high pressure sales tactics. They may call you back several times or even ask for credit card details when you're just asking for information. We never use any high pressure selling, we want the best for our clients.
Refusal to allow site visits. Before you pay for an expensive course you may want to visit the site and talk to the instructors. Brokers cannot offer this as they don't own the site. We're happy to arrange a visit to our site before you pay for your course. Please just call to arrange, as for your own safety we don't want people wandering around as we are training people to drive HGVs.
To be sure you're not going to a broker book your driving course with Kim Driver Training. You will get the best prices and experienced instructors, as well as well maintained vehicles.
Get in touch
If you'd like to talk to us about your HGV training please get in touch, we will be able to help you.