Learn to drive a HGV today!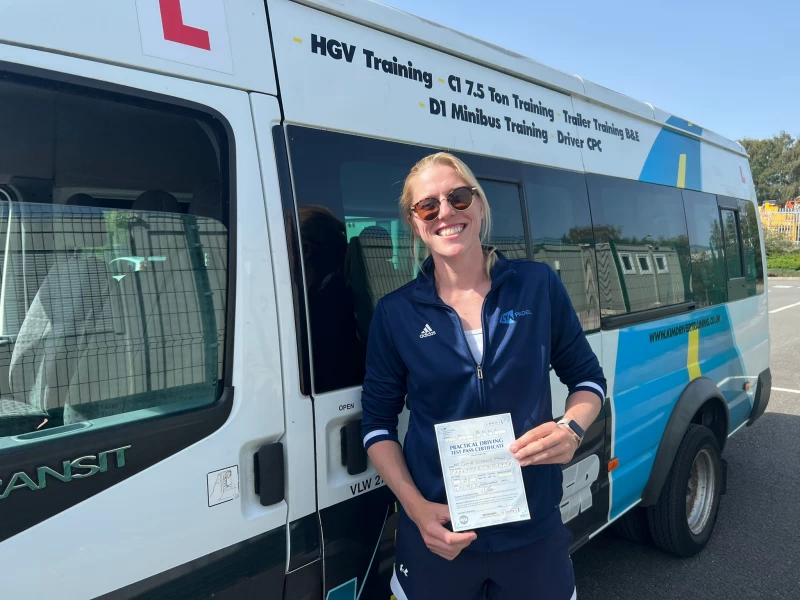 HGV, D1 & C1 Driver Training
We have the skills and experience to make learning to drive your chosen vehicle easy and rewarding. The best value, high quality driver training in Berkshire. We will not be beaten on price for any like for like training.
Our motivation is you, the customer. Providing the best possibility of passing your test first time with Kim Driver Training.
Kim Driver Training is a unique company. The vehicles that we train people to drive we initially made our careers in. We were not fast tracked through the license process, we gained experience on the road.
Special Offer!
HGV Class 2 Category C
16hrs Training inclusive of Module 3a Reversing test Module 3b Driving Test and VAT only £1307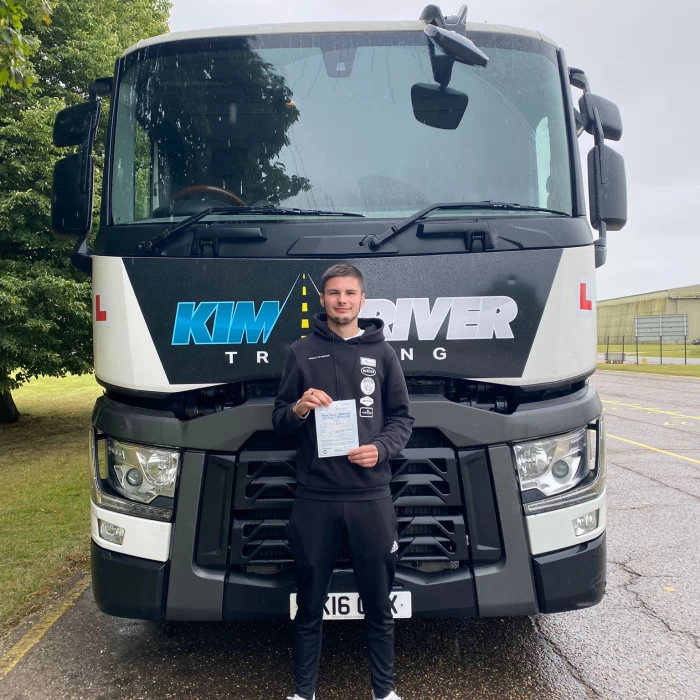 Reading Depot
We have a depot and an office in Reading. Take a look at the courses that we run from our Reading depot.
Bracknell Depot
We have a depot in Bracknell. Take a look at the courses that we run from our Bracknell depot.
I started at Big Wheelers as an Instructor In 2005 after working as a PCV Bus Driver in London and C+E Class 1 Driver around Heathrow, London and the home counties.
I had always wanted to become an Instructor and felt lucky to be given the chance.
Kim Driver Training started offering driver training in Berkshire in 2008, as I love this profession and wanted to build on my training. With over 25 years of Transport experience, continually improving my skills. With 15 years in the training industry and 12 years of operating Kim Driver Training.
I'm still humbled, privileged, and amazed at all the stories, emotions and good people I have had the opportunity to meet and train.
We love to be part of this community, and we're proud sposors of Laurel Park FC.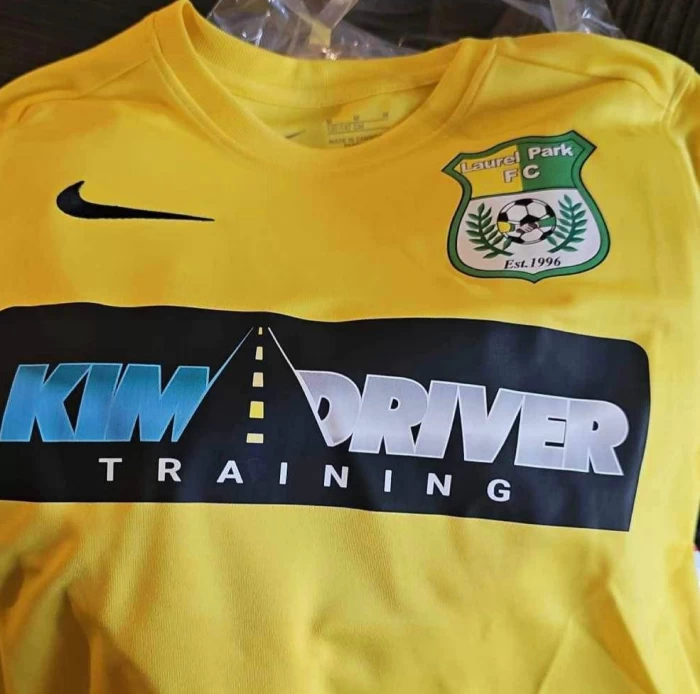 We Will Not Be Beaten On Price
The best value, high quality driver training in Berkshire. We will not be beaten on price for any like for like training. If you want to learn to drive with a driving instructor that cares, call us today. We have dedicated instructors and a great first time pass rate.
You have our assurance that you will never be just a number to us, your training course matters.
Passed my class 1 test straight from a car, Wayne was an excellent instructor, couldn't have asked for better.

Niall Banyard

2 August 2023

Wow what can I say, these guys at KDT are fantastic they made my journey from first day meeting them to my final day yesterday when I passed my class2... read more test an absolute pleasure. Thanks to Martin, Deana, and especially Emma who I spent the last few days with, she has a lovely easy way of getting things across. Putting you at ease and building your confidence thanks. Kim you gave me a very professional experience and a class 2 at the the end it. I would recommend your business without a shadow of doubt, if any of you guys or girls out there are looking for training just ring these guys. Thank you KDT Kevin Hutt

Kevin Hutt

26 July 2023

A very professional and informative service from my initial email with kim to to my training instructor wayne who was very professional and knowledgeable from his years as a driver... read more himself , Wayne explained things in a way that made the whole process easier. Thanks again to Wayne and Kim for getting me through my class 1 .

Justin Winslade

26 July 2023

I highly recommend Kim's driver training. I passed from car cat b to C+E first time! Martin, Wayne & Daniela are excellent instructors. Driving a lorry for the first time... read more can be very daunting, but the instructors gave me the confidence and skill to drive a lorry and pass first time. If you want to learn to drive HGVs look no further and book with these guys!

Xian Vaz

9 July 2023

My experience here was brilliant I had Martin and Deanna and they was perfect I had never drove a hgv before and I left with confidence and a license 😁

Jay Dyce

9 June 2023

God bless all the team ...they did all the best. And many thanks to Emma she was my driving instructor she did very well job Thanks guys 🙂

George Tudor

9 June 2023

First time driving lorries in my life; and this team made everything to help me learn how to drive carefully and confident in an 18 tons. You are the best... read more guys! Thank you!

German Ezequiel Bacigaluppo

9 June 2023

I'm leaving this review on Edward Winter's behalf. We cannot thank you enough for your support and guidance. Edward would like to thank you again for all your help. He... read more finally achieved his long standing dream of getting his HGV license 😊

Melinda Mate

9 May 2023

Highly recommend. The instructors were lovely, so helpful and made me feel calm and confident before my tests. So glad I went with Kim Driver Training!

Lily

9 May 2023

Booked class 2 training. All medical, theory tests booked in for me and admin very good telling me where I needed to be and when. Had a great driving week... read more with Martin as my instructor who is a lovely guy and a very good teacher, his friendly and laid back approach to teaching really helped me and I passed first time, so thank you. Would definitely recommend this company to anyone as I had a great experience all the way through the process. 5*

doigybeer

9 May 2023

Best choice I ever made when deciding which company to go with. Kim is very down to Earth and understanding what you need. Martin is laid back and very good... read more at explaining how to do your driving. Even when you feel you're under pressure he helps you to get out of it. I am still not through the woods but hopefully soon..many thanks Kim and Martin

Edward winter

9 April 2023

Before I booked my course, Kim and her team were highly recommended by people I met. She exceeded all my expectations. Kim and her team are highly recommended. The instructors... read more just teach you everything you need to know, give you huge confidence, and they really want you to succeed.I would like to thank Kim and all the guys for their help. And I would like to thank my instructors Richard, whose knowledge is exceptional.

Relu Gbs

9 April 2023
Training Process
Kim Driver Training are able to arrange and book your whole course for you.
The D2 and D4 Forms Posted
Medical booked
Online Revision set up for you
Multiple choice Theory Test, Hazard
Perception Test and Driver CPC all booked
Tachograph Card Link emailed
Videos of the uncoupling procedure
Videos of the Reversing Manoeuvre
Materials of both Reversing Manoeuvre and Uncoupling procedure
Growing Business
Would you like to join our team? Kim Driver Training is expanding, so if you have your Class 1 or PCV and would like to become an instructor, we'd love to hear from you. We're also looking for an experienced sale representative to join our happy team, please contact Kim for more information.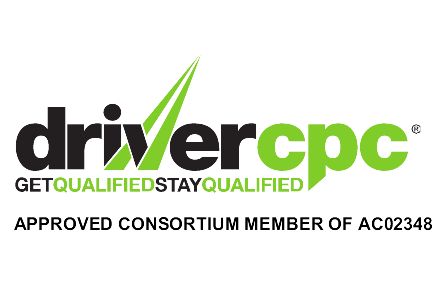 Driver CPC
We have an on-Site CPC Module 4 Delegated Examiner and Module 3a Reversing tests.
Our Vehicles
Always well maintained and safe. All of our training is given in one of our fleet of vehicles.