Learn With Us Today!
We have the skills and experience to make learning to drive your chosen vehicle easy and rewarding.
We now offer on site initial driver CPC module 4 demonstration tests with our designated DVSA CPC examiner, please contact us to book your place!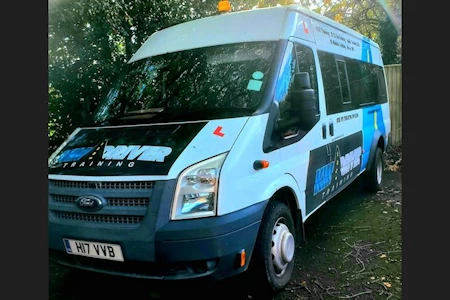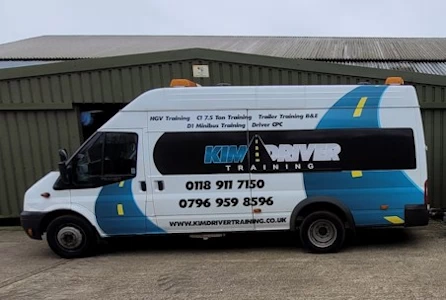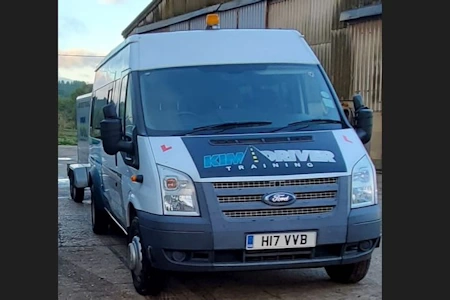 D1 + E (Minibus and Trailer)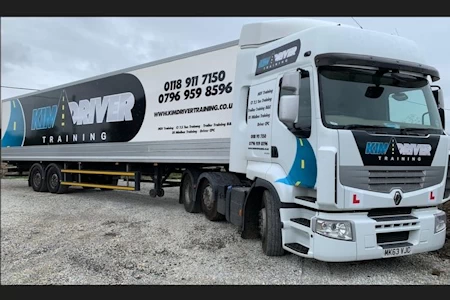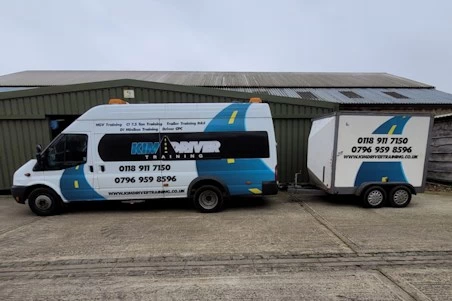 C1 + E (7.5 Tonne with Trailer)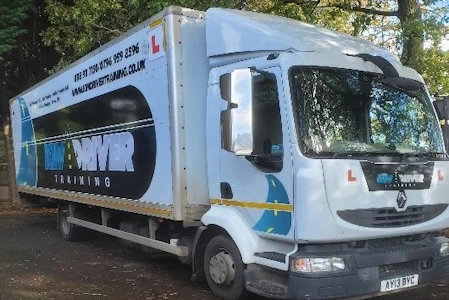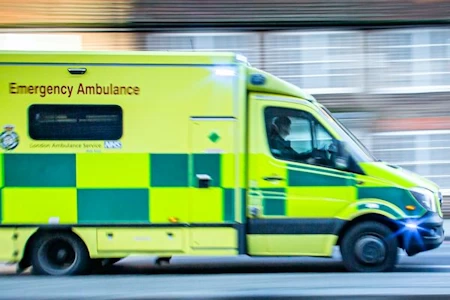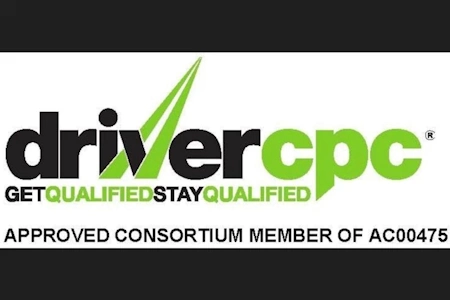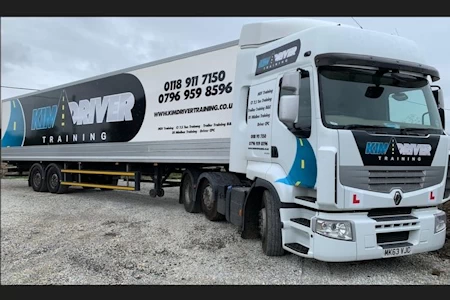 Come and meet us!
We will be at the Berkshire Motor Show on 3rd July at Prospect Park, Reading. We'd love to see you there!
What an amazing company. I had the best support, excellent training and the expertise to successfully pass! Kim and all the instructors are first class. If your looking for HGV training this really is the only place to go.
Kim Driver Training were excellent from start to finnish helping me to pass my class 2 licence first time and I will certainly be back in the future to get my class 1.
Good friendly people, that helped me pass first time
Would like to thank Martin for his training and would like to praise him on his kind and friendly attitude hes a to the driver training industry and a general all round nice guy. Would also like to thank Kim for her training services and for being a lovely positive person. Thanks for all you help with my training 👍🏻👌🏻
Michael Cranstone
16/03/2022
Kim and her instructors we're very helpful when arranging and taking taking my tests. Everyone was friendly and made sure that the learning was simple and straightforward. I would highly recommend them
Excellent experience, felt very at ease and not rushed. Very nice people to spend time with which made learning to drive a mini bus enjoyable. I felt supported and everything was explained well. Passed both parts of my test.
Keith Anderson
14/03/2022
Took the Class 2 HGV training with Kim's Driver training. Good communication was maintained throughout the whole process and we took a complete package that also included the medical and the on-line training for the theory and hazard perception as well as the driver training. We choose Kim's Driver training as they look after you as an individual, and based on your experience recommend the right solution for you rather than just up selling. Trainers provide excellent guidance throughout and are really easy to get on with.
Thank you Kim and the team for taking me to the next level with my driving. Despite driving a 5.4 tonne vehicle already, after the first day of training in the truck I could see the change in my driving and felt so much more confident and able. Your support, experience and training is second to none - I would highly recommend anyone who wants to drive HGV or otherwise to come talk to you before they go anywhere else.
I have just completed my tuition with Kim Driver Training and I'm pleased to say that I passed my class 2. The whole experience was fantastic from start to finish. Initially Kim advised me on the right path to take and then Martin taught me everything I needed to know in a caring and considerate manner. He made the teaching both informative and enjoyable and I can't thank him enough for his guidance. I will be booking my CPC course with Kim Driver Training soon. Thanks so much to the team!
Shaun Thompson
02/03/2022
Great company.I cannot speak too highly of Kim and the support I received from all the people working there.Always available to give guidance and support. I passed my class 2 test first time thanks to my instructor,Martin.He was very knowledgeable and also gave me the confidence to drive safely. Great company and great people,I am glad I choose them and would recommend them to anyone thinking of pursuing a career in driving. So I have come back to update my review.Yesterday I had my class 1 test and passed first time. All this was due to Kim driving and my instructor Mark.Absolutely brilliant. I reinforce my belief that they are one of the best companies to do you training with.Thank Kim and all the people who work for you,I couldn't have passed without you.
 About Kim Driver Training
I started at Big Wheelers as an Instructor In 2005 after working as a  PCV Bus Driver in London and C+E Class 1 Driver around Heathrow, London and the home counties..
I had always wanted to become an Instructor and felt lucky to be given the chance.
Kim Driver Training started in 2008 as I love this profession..
With over 25 years years of Transport experience (the same amount of time continually improving myself), 15 years in the Training Industry and 12 years of operating Kim Driver Training.
I'm still humbled, privileged, and amazed at all the stories, emotions and good people I have had the opportunity to meet and train..
As our business is growing, in June 2021 we have invested in another class 2 HGV. We're proud of our expanding fleet of training vehicles.
You have our assurance that you will never be just a number to us, your Training Course matters.
We have NEVER been involved with the Brokers schemes and we NEVER will .
This has obviously hindered our growth but we preferred to remain true to ourselves and our customers.
Our Vehicles
Always well maintained and safe.

We have the following vehicles for our learner drivers to use:
Class 1 Category C+E HGV Automatic, Class 2 Category HGV Automatic, D1 Minibus Manual Vehicle, C1 7.5 tonne Manual Vehicle, B+E Car/Van & Trailer Manual Vehicle.
 Pass First Time
Our motivation is you, the customer. Providing the best possibility of passing your test 1st time with Kim Driver Training.
Kim Driver Training is a unique company, as the vehicles we train in we initially made careers in. We were not fast tracked through the License process, we gained experience on the road.
The company has now expanded with more professional Instructors, weekend Training , Driver CPC Online Courses and lots more relevant courses to come.
Having invested in a C+E Class 1, all the while keeping the highest Training standards possible with experienced, professional instructors.
Training Process
Kim Driver Training are able to arrange and book your whole course for you.
The D2 and D4 Forms Posted
Medical booked
Online Revision set up for you
Multiple choice Theory Test, Hazard Perception Test and Driver CPC all booked
Tachograph Card Link emailed
Videos of the uncoupling procedure
Videos of the Reversing Manoeuvre
Materials of both Reversing Manoeuvre and Uncoupling procedure
Our Depots
We have depots at: Kim Driver Training, 22 Pitts Lane, Early, Reading RG6 1BT
and No.1 Culham Site, Abingdon Road Abingdon OX14 3DA
and White Hill Farm, Remenham Church Lane,Remenham Henley-on-Thames Oxon RG9 3EX
Kim Driver Training
With over 25 years Experience in LGV/PCV Driving and Training we have helped 1000s of customers obtain their Driver Qualification
Training drivers in Reading, Newbury, Basingstoke, Bracknell, and across Berkshire, Bucks, Surrey, Hampshire and Oxfordshire.