Kim Driver Training Reading offers comprehensive HGV C+E training, making your journey to becoming a professional driver hassle-free. From start to finish, we handle it all. Our service includes scheduling essential appointments, such as medical evaluations, theory tests, and hazard perception tests, ensuring you're well-prepared.
Our online revision resources empower you to excel in your theoretical knowledge. With our expert guidance, you'll master the complexities of HGV C+E driving. We're committed to your success, offering a supportive learning environment and experienced instructors. Whether you're starting from scratch or seeking an upgrade, we tailor our training to your needs. Join Kim Driver Training Reading, and steer your career towards the open road with confidence.
Special Offer!
20hrs Training inclusive of Module 3a Reversing test, Module 3b Driving Test and VAT only £1715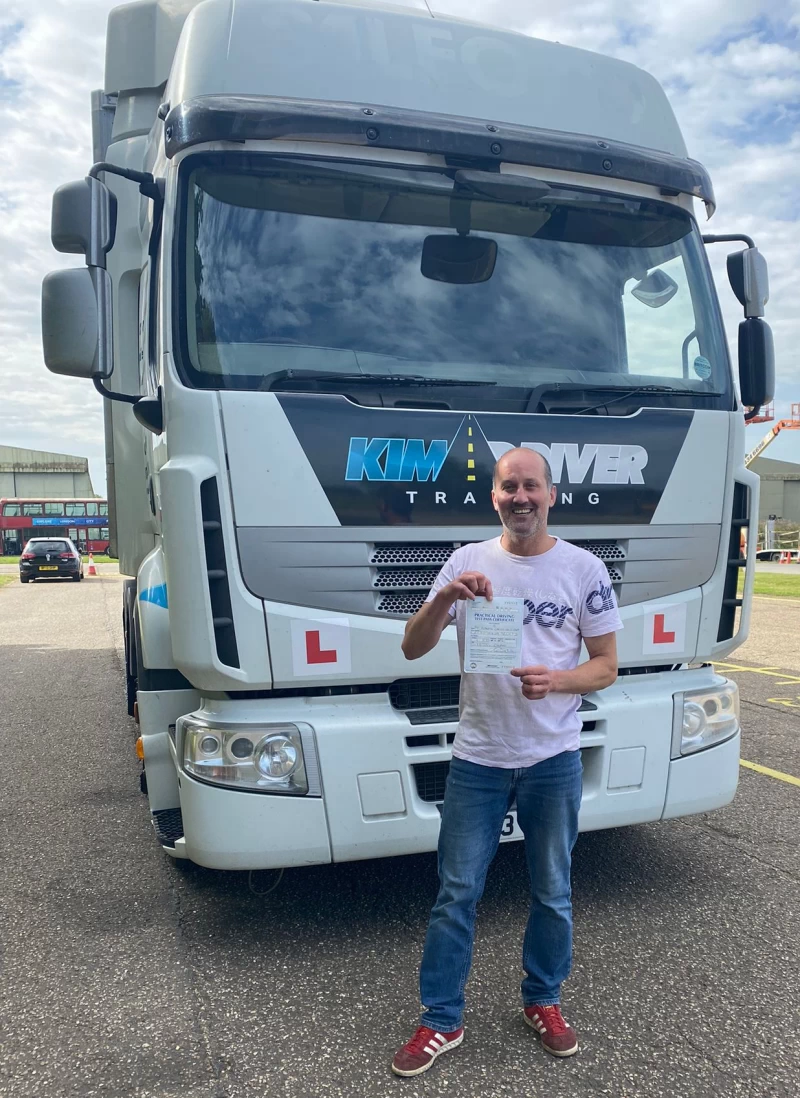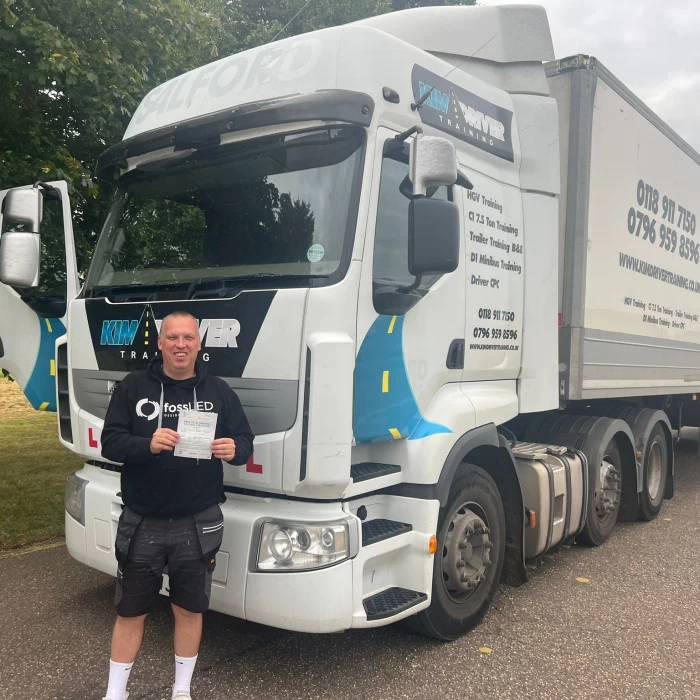 With no previous experience you can learn to drive a C1+E articulated lorry. You will need to have a full UK car driving licence to start the process.
Driving a HGV is a great career choice, and here at Kim Driver Training we have experienced instructors that will teach you how to drive quickly and safely. We have a great first time pass rate, and can guide you through the process. We can help with the paperwork as well as teach you to drive, so if you're interested in driving Class 1 HGV's take a look at our courses.