This specialised training program equips drivers with the skills and knowledge necessary for safe minibus and trailer operations.
The training begins with a comprehensive theoretical component which can be booked as part of your medical package, covering road rules, vehicle handling, and safety regulations specific to D1+E vehicles. Practical sessions follow, allowing participants to practice the Module 3a Reversing/Uncoupling as well as the Module 3b D1 Minibus & Trailer Driver Training.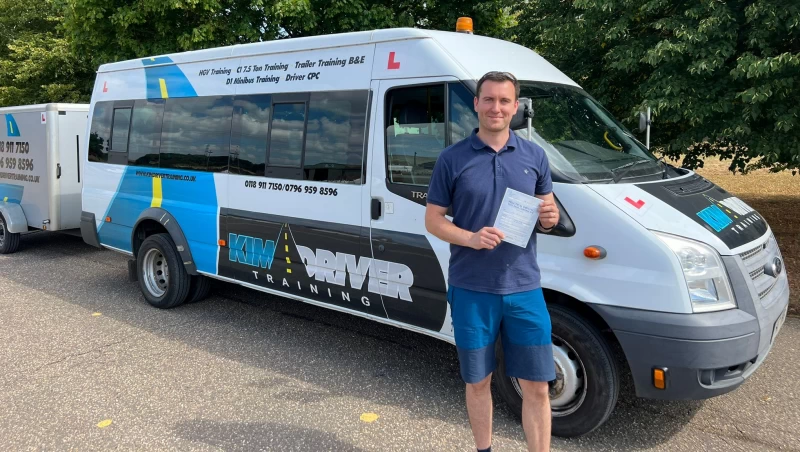 Upon successful completion, drivers gain the D1 + E licence, expanding their driving capabilities to accommodate larger vehicles and trailers, making them competent and confident in various transportation scenarios. Join Kim Driver Training today for a seamless transition to minibus and trailer driving from your car licence.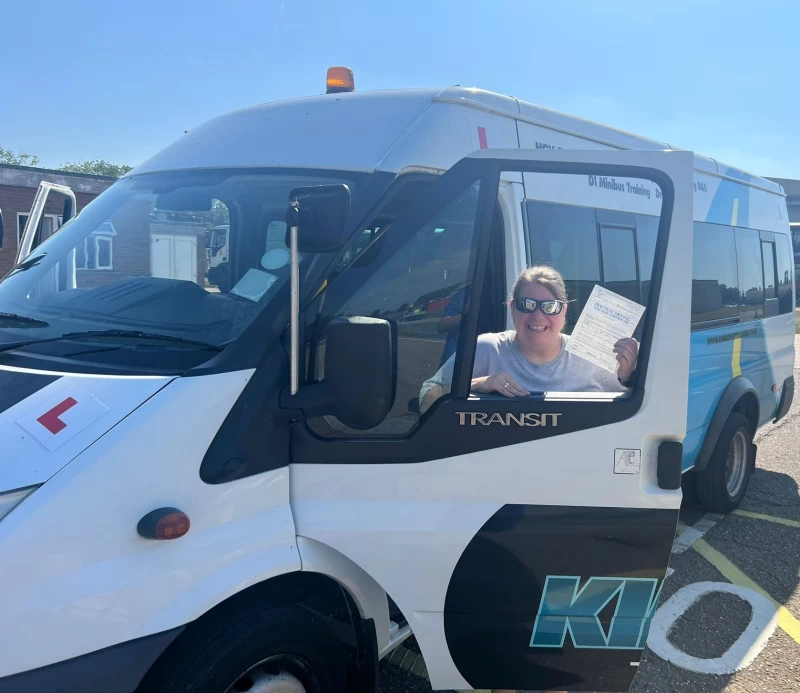 The amount of hours training you will need to pass will depend on how much driving experience you have. If you're unsure which course will be right for you please give us a call as we will be able to advise you.
We have a high first time pass rate because we're experienced driving instructors and we care about our learners.