7.5 Tonne Van with a Trailer (C1+E)
Learn to drive C1 7.5 tonne van towing a tariler with Kim Driver Training. Our comprehensive programme ensures you're equipped with the skills and knowledge needed for a successful C1+E licence.
We offer flexible schedules to accommodate your needs, whether you're a novice or need a refresher course. Kim Driver Training has male and female instructors to ensure a comfortable learning environment. Gain confidence and embark on your journey to becoming a qualified C1+E driver with us in Reading.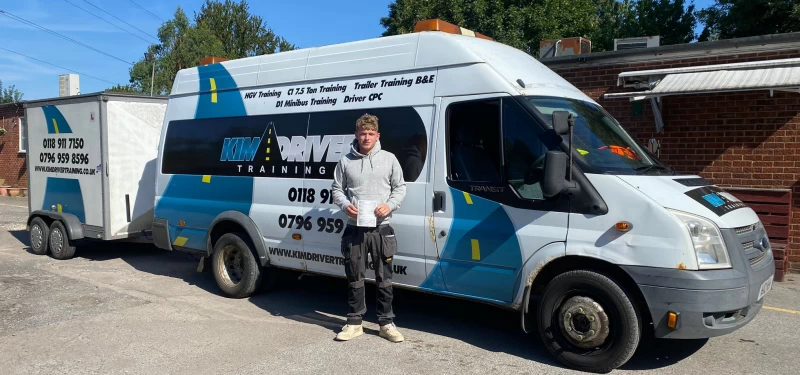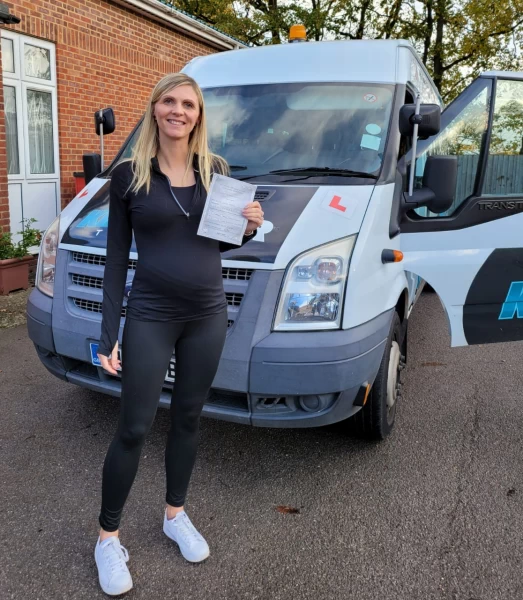 Drive a 7.5 Tonne Van Towing a Trailer
The amount of hours training you will need to pass will depend on how much driving experience you have. If you're unsure which course will be right for you please give us a call as we will be able to advise you.
We have a high first time pass rate because we're experienced driving instructors and we care about our learners.