C1 7.5 Tonne Lessons at Bracknell
If you're looking for C1 7.5-ton training in Bracknell, Kim Driver Training is your trusted partner. Our experienced team of male and female instructors is dedicated to providing friendly and professional guidance to help you acquire your C1 licence. With us, there are no hidden costs or surprises.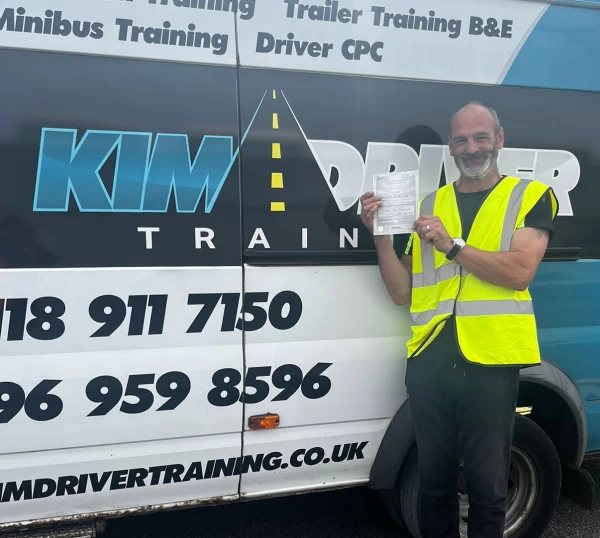 Professional Training Facility
The unique feature of Kim Driver Training is the on-site Module 3a reversing tests and Module 4 Driver CPC tests. This is conducted by our in-house examiners at the Bracknell depot. This on-site testing convenience not only saves you time but also allows you to practice in a familiar environment.
Flexible Training to Suit You
We understand that convenience matters, so we offer the flexibility of booking appointments on your behalf. We also provide online revision materials to support your learning journey, ready whenever you need them.
Our C1 courses range from 7 hours to 20 hours, ensuring that there's a suitable option for everyone. Whether you're looking for an intensive course or a more extended program. Kim Driver Training is committed to helping you achieve your C1 license with confidence and skill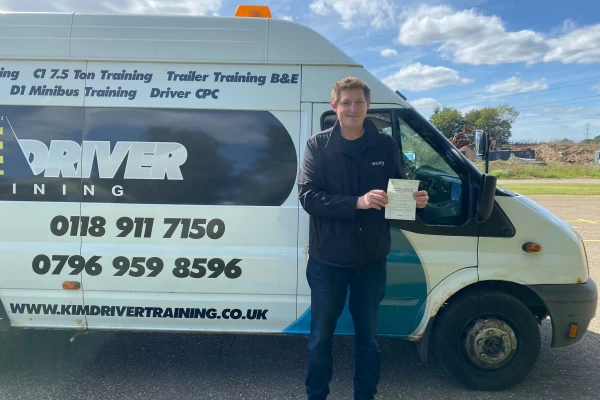 Paramedic Driver Training
C1 Paramedic Driver Training in Bracknell, offered by Kim Driver Training. This comprehensive programme is tailored to meet the needs of aspiring ambulance drivers. Whether you're looking to serve with the South Central Ambulance Service (SCAS), South East Ambulance Service (SECAMB), or the London Ambulance Service (LAS), this training programme has you covered.
Our commitment to your success starts with convenience. We handle all the appointment bookings on your behalf, ensuring a hassle-free experience. Our C1 courses range from 7 to 20 hours, accommodating drivers with varying levels of experience.
We believe in transparency, so you can find our prices on our website, with no hidden costs or surprise extras.
At Kim Driver Training, we understand that the role of a paramedic driver is critical, and we take our responsibility seriously. Our team of friendly, professional male and female instructors is dedicated to providing you with the skills and knowledge you need to excel in your role. We maintain a high first-time pass rate, ensuring that you're not only well-prepared but also confident when it comes to taking your C1 driver's test.
Our complete C1 package is designed to streamline your training journey, making it as stress-free as possible. With Kim Driver Training in Bracknell, you'll be equipped with the expertise and confidence necessary to serve your community as a paramedic driver, making a meaningful difference in emergency medical care. Join us today, and embark on your journey toward becoming a skilled and compassionate C1 ambulance driver.
7.5 Tonne at Bracknell
C1+E Training in Bracknell with Kim Driver Training is your gateway to obtaining the C1+E licence. With new legislation introduced in November 2021, it is possible to jump directly from your car licence to the C1+E license, opening up exciting opportunities in heavy goods and passenger vehicle driving.
Kim Driver Training has earned a highly regarded reputation for providing top-notch HGV/PCV training in the Bracknell area. Being locally based means they understand the specific needs of aspiring regional drivers, offering a tailored approach to your training.
One significant advantage of choosing Kim Driver Training is their dedicated reversing area in Bracknell for Module 3A testing. This means you can practice and perfect your reversing skills in a familiar environment before the crucial test, ensuring you are well-prepared to pass with flying colours.
We even take care of all the logistics for you. From booking appointments to arranging training hours, they make the entire process seamless, allowing you to focus on training and development.
In addition to C1+E training, Kim Driver Training conducts Driver CPC Module 4 tests in-house, making it a one-stop shop for all your training and testing needs.