Great Reviews
Getting five star reviews never gets old for us. We're lucky enough to have plenty of five star reviews from hundreds of people that we have trained and helped to pass their test. This week we received an amazing review from Philip Connor, who took one of our HGV driver packages and has ended up with a whole new career.
Recently passed my HGV class 2 license with Kim Driver Training. I paid my money and Kim looked after everything else.
Medical, Theory, Hazard perception, CPC and then the driving test.
Martin the instructor is very patient but thorough in his training method.
Kim is now CPC examiner qualified and deals with that as well.
All in all a great HGV training company and I would recommend any one thinking of training as a professional driver should give Kim a call. She has even got connections within the transport industry and as a result I have landed myself a HGV role.  Thanks Kim
Thanks Philip! We're glad it worked out for you.
We've had a very positive month, with over 15 car and trailer passes, more than 13 class 2 HGV passes, more than 11 CPC passes as well as passes for C1, ambulance driver, C1+E and class 1 HGV. It's been very busy, but it's worth it when people pass first time and get the job they wanted.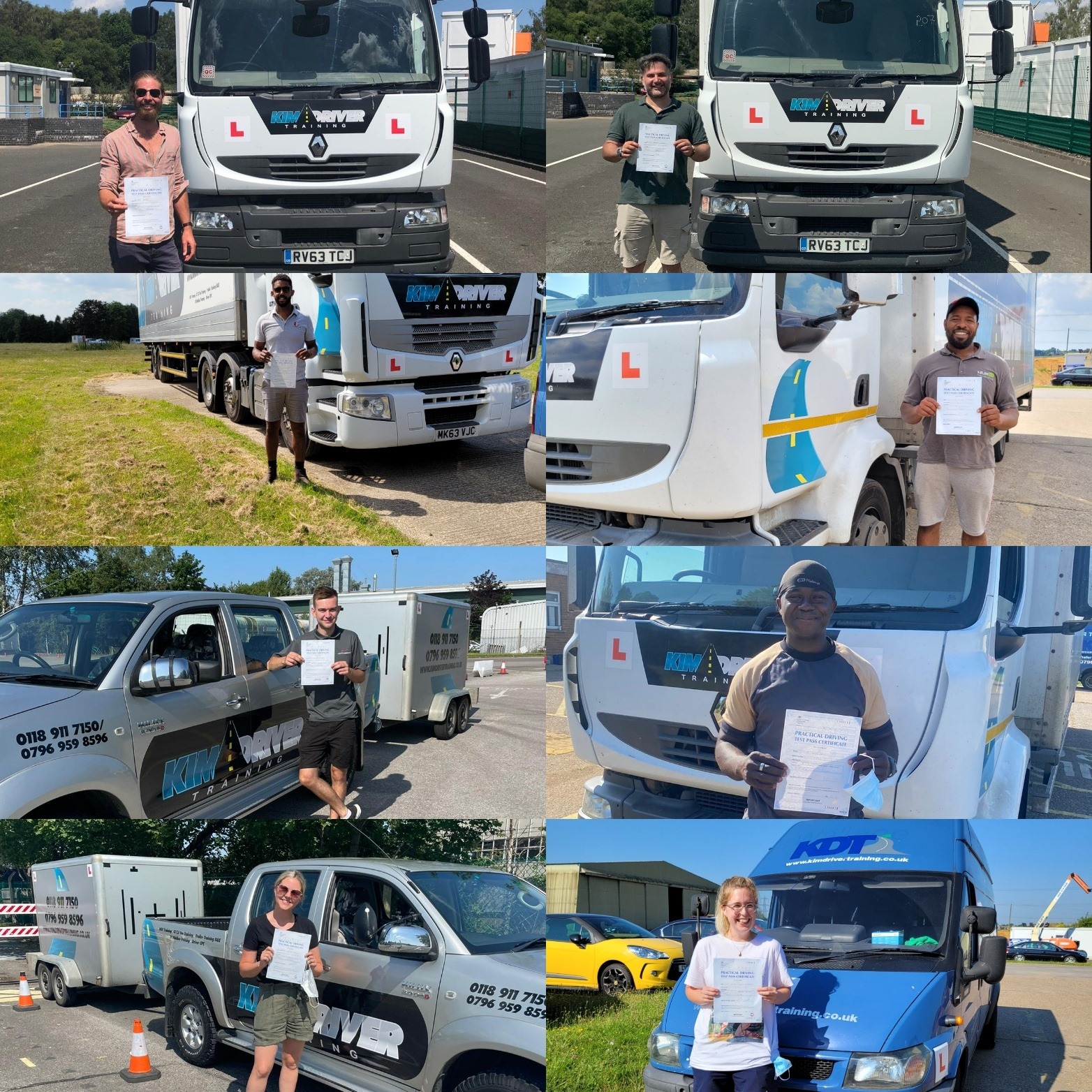 Shortage of Drivers
There is still a shortage of HGV drivers, Tesco are now offering a £1,000 joining bonus to try to attract new lorry drivers. The shortage of HGV drivers isn't being helped by the 'pingdemic' of people that have recently been told to self isolate due to contact with a covid case.
Some companies are trying to use the current difficulties to encourage more women to become lorry drives. At the moment only 1% of HGV drivers in the UK are women, which is a shocking figure. As Kim shows women can be the best lorry drivers, and the country is missing out on a valuable resource. With the shortage companies are advertising that there is no gender pay gap for women joining the industry, so it's a great time to start. It is time we valued all of our HGV drivers more, and at Kim Driver Training we know that these people are the backbone of this nation. Read more about the shortage of drivers, bonuses and women driving HGVs in the BBC's article here.
If you enjoy driving and are considering making it your career, whether it's as a HGV driver, or a delivery driver with a C1 license, or a paramedic driving an ambulance, talk to us about our driving courses. We value all good drivers, and are completely inclusive. Our approach is to give you great training to pass your test and ensure you're a safe driver for years to come.
No Results Found
The page you requested could not be found. Try refining your search, or use the navigation above to locate the post.