Car to HGV in Reading
If you're looking for high-quality HGV training in Reading, look no further than Kim Driver Training. Our training programs have an exceptional first-time pass rate, ensuring that you get the skills and knowledge you need to succeed on your HGV journey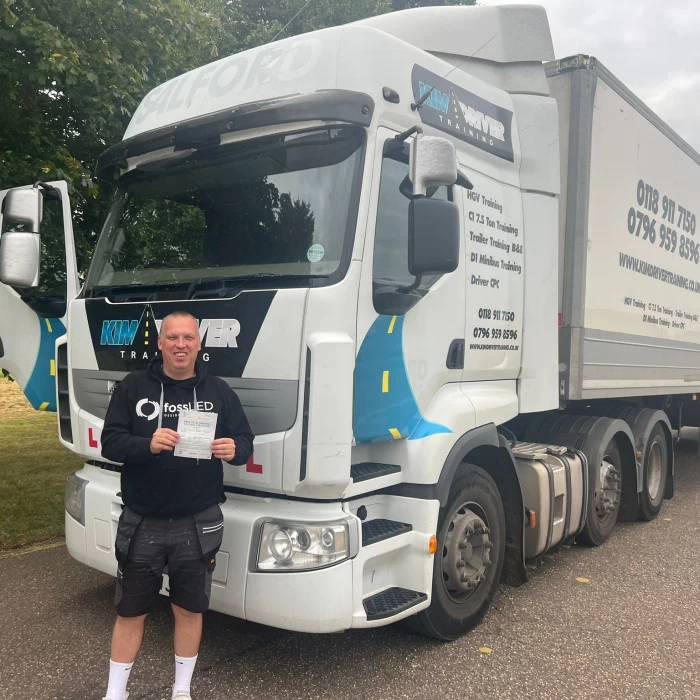 Car to C+E Courses
We specialise in helping individuals transition from car to HGV in Reading and we're proud of our amazing first-time pass rate.
Convenient Location
Our Reading depot is your training hub, easily accessible for learners in the area.
Face-to-Face Booking
If you prefer a face-to-face booking experience, you can visit our office in Knowl Hill, Reading, and our friendly staff will assist you in getting started.
Dedicated Training Venue
We provide a comfortable and well-equipped training venue in Reading, ensuring that your learning experience is top-notch.
High 1st Time Pass Rate
We take pride in our students' success. Our training programs are designed to prepare you thoroughly, increasing your chances of passing your HGV test on the first attempt.
Direct Booking
You can book your HGV training directly with us, eliminating any middlemen and ensuring a smooth and efficient process.
C+E Class 1 Training
Our comprehensive training covers the C+E Class 1 category, offering 4 to 5 hours of 1:1 training per day. This personalized approach ensures you receive the attention and guidance you need to excel.
Flexible Course Durations
We understand that everyone has different needs. That's why our courses range from 24 to 36 hours, allowing you to choose the one that suits your schedule and learning pace.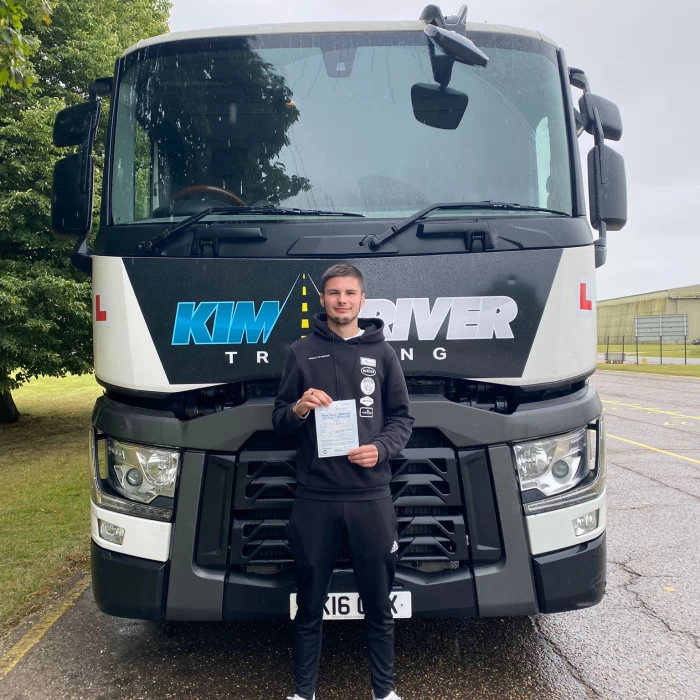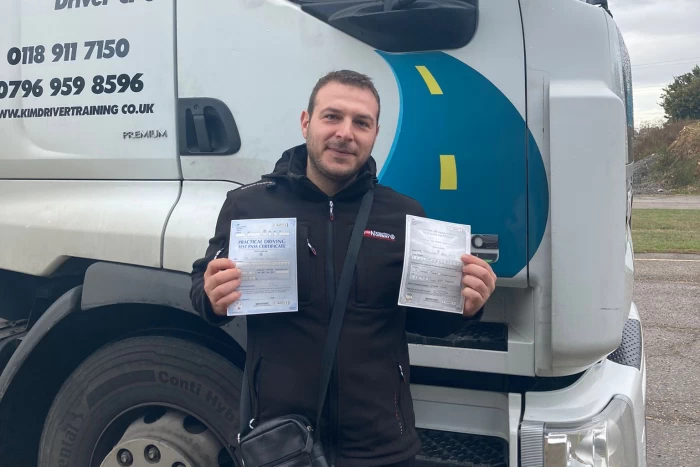 Module 4 Driver Training
We cover Module 4 Driver Training and Test right here in Reading, making it convenient for you to complete this essential part of your HGV training.
Competitive Pricing
We're committed to providing value for your investment. You won't find better costs for like-for-like training in Reading.
Module 3a Reversing Area
Our training includes Module 3a Reversing/Uncoupling tests, all facilitated by our in-house examiners
Kickstart Your HGV Training
Kim Driver Training is your local HGV Category C+E training company in Reading, dedicated to helping you achieve your HGV driving goals. With our high pass rates, flexible courses, and convenient location, you're on the road to success. Contact us today to start your HGV training journey.