Car to HGV in Bracknell
Kim Driver Training in Bracknell offers a comprehensive HGV training package that takes you from a regular car license (Category B) all the way to a HGV Category C+E licence, allowing you to operate Heavy Goods Vehicles (HGVs) with trailers. Established in 2008, our training program has a proven track record of preparing drivers for success in the industry.
No Hidden Fees
We believe in transparency, which is why all our costs are clearly outlined on our website. With us, there are no hidden fees or unexpected extras. You can trust that the price you see is the price you pay.
Additionally, we provide online revision materials to help you prepare for your exams, ensuring you're fully equipped with the knowledge and skills required to pass with flying colours.
Kim Driver Training in Bracknell is your one-stop solution for C+E training, car to lorry, HGV training, and LGV training. Join us, and let's embark on this journey together toward a successful career in the world of heavy goods vehicles. Your future as a professional driver starts here.
Friendly Instructors
Our friendly and professional team of male and female instructors is dedicated to helping you achieve your goals. We understand that embarking on HGV training can be daunting, so we provide a supportive and comfortable learning environment. We are committed to your success, whether you're a beginner or looking to upgrade your existing licence.
All Inclusive
Our all-inclusive package covers everything you need, from theory to practical training. We even handle all the necessary appointments and bookings for you, including the on-site Module 3a Reversing tests and Module 4 Driver CPC test, which are conducted by our own in-house examiners at our Bracknell depot.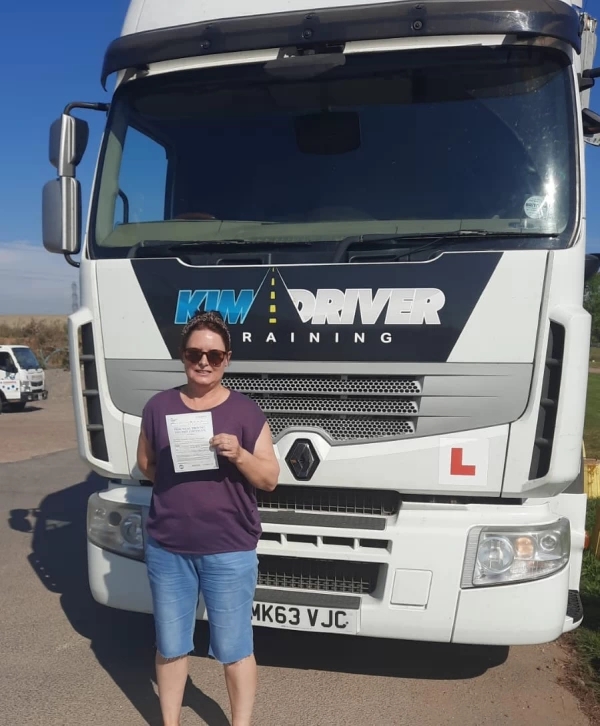 Professional Training Space
At our Bracknell Depot we have our reversing area. This is perfect for practicing for your Module 3a Reversing Test. This ensures you have enough practice to feel confident before taking your test.