What Do I Need?
Considering a change in career and think driving a HGV might be a good choice for you?  You might be asking what's the difference between class 1 and class 2? Classifications can be daunting when you're not sure what you will need, so here's an explanation. It's quite simple, class 1 (C + E) drivers can drive an articulated lorry and a rigid lorry, and class 2 drivers (C) can only drive a rigid lorry.
Class 1 HGV
This allows you to drive any lorry weighing over 7.5 tonnes with a trailer weighing over 750kg. You can also drive smaller rigid lorries. Someone holding a class 1 licence can drive a wide range of vehicles, including articulated lorries, tractor trailers and multi-trailer combinations. If you're thinking of a career in long haul deliveries, or working with unusual loads you will need your class 1 licence. Holding a class 1 licence will mean that you should always be able to find work, as there is still a shortage of class 1 drivers.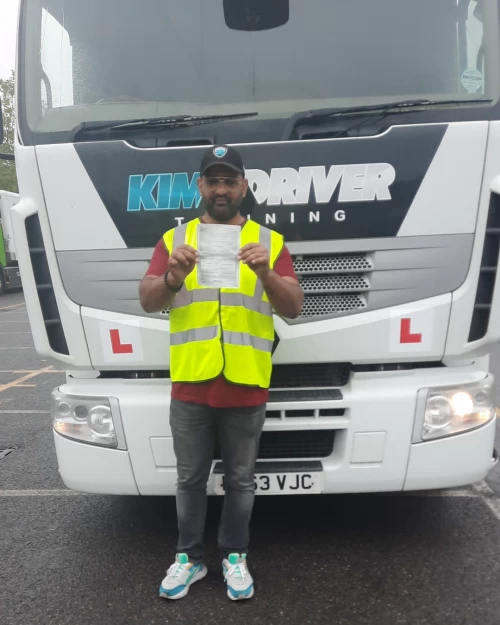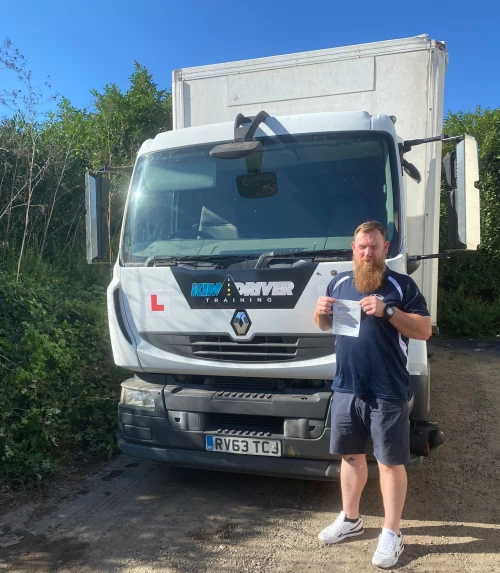 Class 2 HGV
A class 2 licence allows you to drive a vehicle over 7.5 tonnes, but with no more than 8 wheels and no trailer. These rigid lorries are ideal for more local deliveries and are also used in the construction industry and waste management.
Law Change
Back in 2021 the government responded to the urgent need for more lorry drivers by making it easier to get your class 1 licence. Before the law was changed you had to get your class 2 before applying for the class 1. You can now apply to take your class 1 test if you don't have a class 2 as long as your provisional licence was issued after 15 November 2021.
Obviously some people will want to be able to drive class 1 and 2, whilst others just need class 2, so you are still able to just take the class 2 test if that's all you need.
Find Out More
If you have a specific career in mind, or you're still not sure what is right for you get in touch. We are experts in teaching people to drive both class 1 and class 2 vehicles, and our staff have worked in the industry as HGV and bus drivers before they became instructors. We're always happy to help, and will ensure you're on the right course for you. With our high first time pass rate you could be on the road earning sooner than you think!