Car to Class 2 HGV At Reading
Your Path to HGV Excellence in Reading
Are you ready to embark on an exciting journey towards becoming a skilled HGV driver? Look no further than Kim Driver Training, your trusted partner for comprehensive HGV training services in Reading. Since our establishment in 2008, we've been committed to delivering top-notch training that ensures our students are fully prepared to hit the road safely and confidently.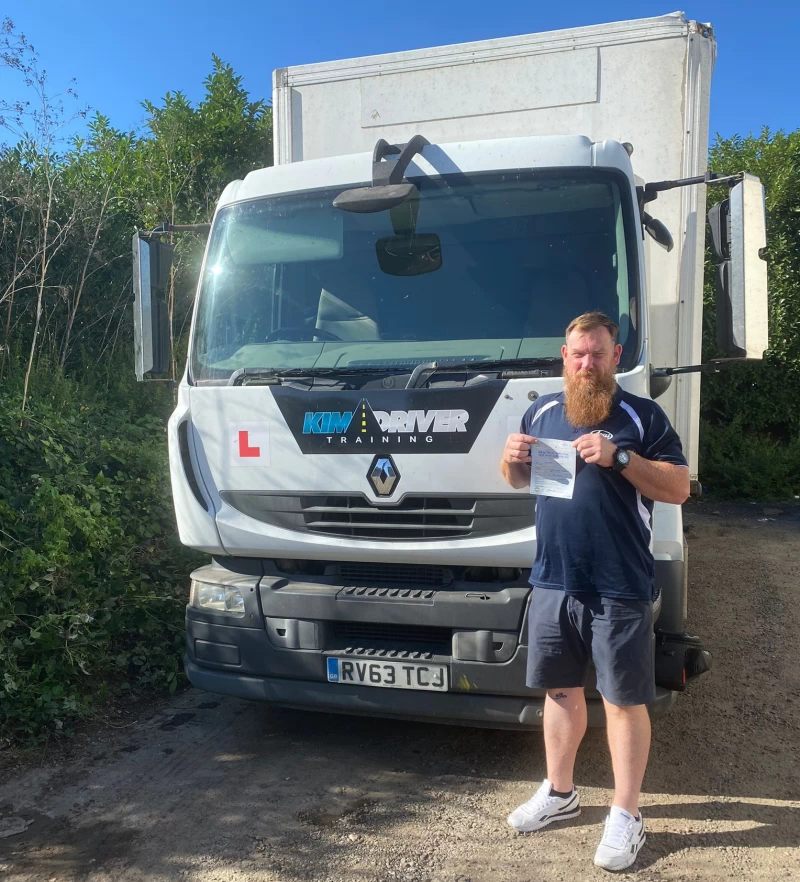 Competitive Pricing
At Kim Driver Training, we believe in providing exceptional value. That's why we offer category C Class 2 HGV at Reading at unbeatable prices. We won't be beaten on like-for-like costs in Reading. Quality training doesn't have to come with a hefty price tag, and we're here to prove it.
Experience Matters
With almost 2 decades of experience in HGV training, our instructors are some of the best in the industry. They bring a wealth of knowledge and real-world expertise to the classroom and practical training sessions. You can trust us to help you develop the skills and confidence needed to excel in your HGV driving career.
Kim Driver Training is your one-stop destination for HGV training excellence in Reading. Book your training with us, and let's start your journey towards becoming a certified HGV driver today. We're committed to your success and safety on the road.
All-Inclusive Appointments
At Kim Driver Training, we understand that the path to obtaining your HGV licence can seem overwhelming. That's why we've streamlined the entire process for you. When you choose us, you can rest assured that all your appointments are taken care of. This includes your HGV medical assessment, theory tests, hazard perception assessments, and access to our cutting-edge online revision resources.
Convenient Location
Our Reading depot is conveniently located, making it easy for you to access the training you need. Whether you're starting from scratch or upgrading your skills from C1 7.5ton to Class 2, we have the training solutions to suit your needs.
Module 4 Driver CPC Test
We're proud to offer the Module 4 Driver CPC test at our Reading depot. This essential test assesses your practical skills and knowledge, ensuring you're fully equipped for real-world HGV driving scenarios. Our experienced instructors will guide you every step of the way to ensure your success