HGV Driver CPC in Bracknell
Your Path to Initial Driver CPC Certification
At Kim Driver Training, we are committed to ensuring that you excel in every aspect of your Driver CPC certification. Our Module 4 CPC training and test services in Bracknell are designed to help you meet the highest standards of professional driving.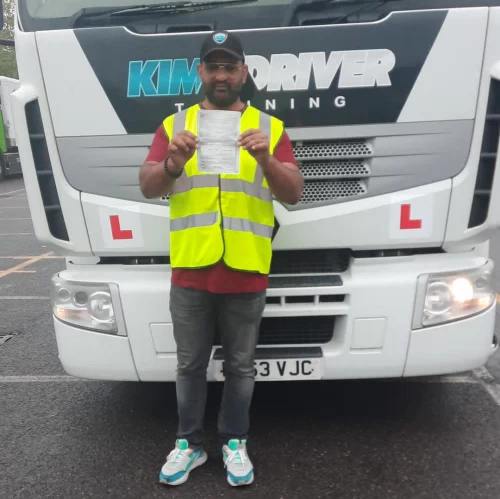 CPC Package
Our comprehensive package includes the booking of your Driver CPC Module 2 theory test with access to online revision materials, making sure you're well-prepared for the theoretical component. Beyond that, we take care of all the logistics for Module 4, arranging and booking appointments on your behalf.
What sets us apart is our outstanding first-time pass rate. We are proud of our track record in helping drivers succeed in their CPC assessments. Our in-house Module 4 Instructors/examiners ensure that you receive top-quality training, guidance, and support throughout the process.
We understand the importance of professional development and compliance in the transport industry, and we aim to make your journey towards CPC certification as smooth and successful as possible.
Choose Kim Driver Training for Module 4 CPC in Bracknell, and let us guide you toward a rewarding and compliant driving career.