Our Anniversary 
This year we're celebrating 15 years of training people to drive trucks, trailers and vans. This is quite an achievement, and our business is growing and getting better every year. Driving, and teaching are two disciplines that improve with experience. That means the longer we're training people the better we get! This is reflected in our great first time pass rate, and how many people recommend us.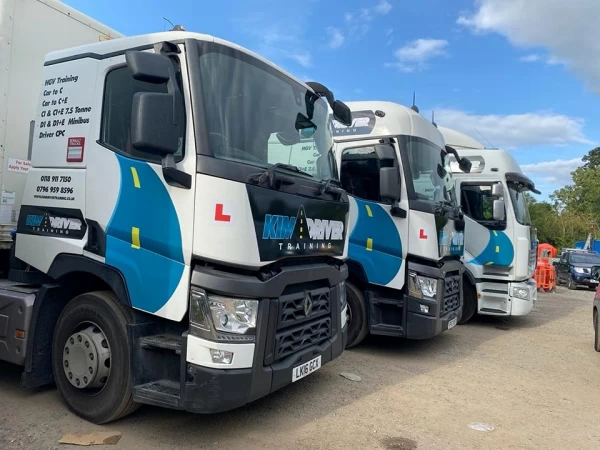 History and the Future
Kim started training people with a car and trailer back in June 2008, and we're now a family company that owns a fleet of lorries, trailers, minibus and vans. Kim loves what she does, and that enthusiasm coupled with experience makes it a joy to learn with her. When she started out she never thought she's cover Reading, Henley-on-Thames, Abingdon and Bracknell, or be working with her team. Despite everything she's achieved she's not done yet!
Learn with Us
If you're thinking of learning to drive a class 1 or 2 truck, van, ambulance or minibus you should always look for a company that's been trading for a while. That way you know they're honest, and you can check out reviews from their customers. You also know you'll get the best training as their experience will mean they will find the best way for each individual to learn. We don't all learn in the same way, but with an experienced instructor you'll be in good hands. We'll find the right way for you to learn, and give you the time to perfect your skills.
Get in Touch
If you'd like to start your training it's as simple as getting in touch to arrange your lessons. If you're not sure what you'll need it's not a problem, we can help you to get the right amount of training, and guide you through the process, we will even help with the paperwork if you need it. Just complete the form below.