Improving working conditions for HGV drivers
The government is trying to ensure the country has enough HGV drivers. We all know HGV drivers are keyworkers. Along with farmers and shop workers they ensure that the country is well fed, and everything that we need is available throughout the country. Since the shortage of drivers earlier in the year several new policies have been announced to recruit new HGV drivers. This new policy aims to retain the drivers that are already working. The new policy will provide £20 million to fund better roadside facilities for heavy goods vehicle drivers. You can read the government announcement of this extra funding here.
Funding for HGV Drivers
Clearly working conditions are very important for any job. They have a direct effect on how many people want to work in a given profession, and the turn over of staff. It's right that these should be improved for HGV drivers, as this is an area that has been very under funded in the past. With few secure places that HGV drivers can stop to rest, eat and take a shower. Obviously drivers need to take regular breaks to be safe, so HGV drivers should be properly provided for.
This funding takes the total government investment in driver facilities to £52.5 million since last year. This should drive standards up for our hard working HGV drivers.
Roads Minister Baroness Vere said:
"HGV drivers play a key role in keeping our nation running and contributing to the economy, and it is vital they feel safe and comfortable wherever they stop.
That's why we're allocating £20 million to ramp up security and improve amenities for drivers – building on the raft of measures we've already taken to support the industry.
We'll continue to work closely with the sector to boost professional driver numbers even further."
More people have been applying for provisional driving licences this year. The number is up by 150% more than before the pandemic. Seeing investment in facilities for these new drivers coming though is great. Hopefully they will go on to have long and rewarding careers as HGV drivers. At Kim Driver training we love teaching people to drive HGVs. A shortage of HGV drivers was a huge problem for the whole country, we're proud to be part of the solution!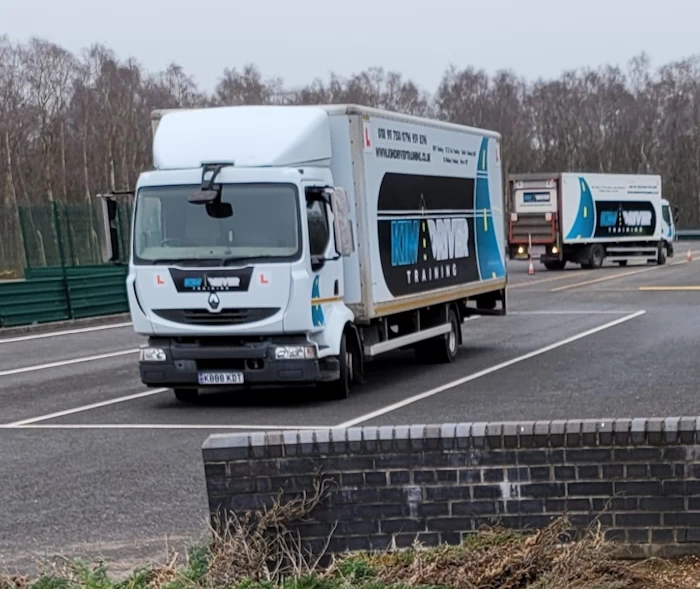 Get in touch
If you'd like to talk to us about your HGV training please get in touch, we will be able to help you.