HGV Driver CPC in Reading
Your Path to Initial Driver CPC Certification
Are you aspiring to become a professional HGV driver in Reading, UK? Look no further than Kim Driver Training Reading for all your Initial Driver CPC needs. Our comprehensive training program is designed to guide you through the process of obtaining your Driver Certificate of Professional Competence (CPC) with ease and confidence.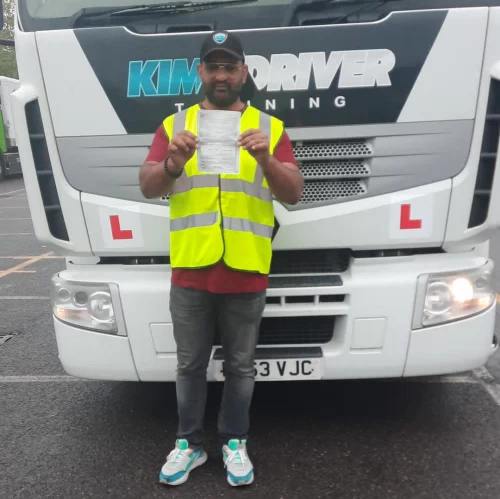 Module 4 Demonstration Test
The Module 4 Demonstration Test is another crucial step in your journey to becoming a certified HGV driver. This test assesses your practical knowledge of vehicle safety and maintenance. Kim Driver Training Reading makes this process seamless by offering the Module 4 Demonstration Test right here in Reading.
Our in-house examiners are experts in the field, ensuring that you receive top-notch instruction and evaluation. During your Module 4 training, you will learn:
Vehicle safety: Master the art of conducting thorough vehicle safety checks to ensure your HGV is roadworthy.
Emergency procedures: Acquire the skills needed to handle emergency situations effectively, keeping yourself and others safe on the road.
Practical demonstrations: Showcase your competence in areas such as securing loads, preventing fuel spillage, and more.
With our guidance and expertise, you can approach the Module 4 Demonstration Test with confidence, knowing that you are well-prepared to demonstrate your skills.
Module 2 Case Study Theory Test
One of the key components of the Driver CPC qualification is the Module 2 Case Study Theory Test. At Kim Driver Training Reading, we understand the importance of this test in assessing your theoretical knowledge of road safety, regulations, and practical scenarios. We not only help you prepare but also arrange and book your test, ensuring a hassle-free experience.
Our training program covers a wide range of topics, including:
Road safety regulations: Learn the latest rules and regulations governing HGV driving to ensure you're always in compliance with the law.
Hazard perception: Develop your ability to identify and respond to potential hazards on the road, promoting safe driving practices.
Case studies: Gain insights into real-world scenarios that HGV drivers often encounter, allowing you to make informed decisions on the road.
In addition to comprehensive classroom training, we provide online revision resources to help you study at your own pace and convenience. Our experienced instructors are always ready to answer your questions and provide guidance as you prepare for the Module 2 test.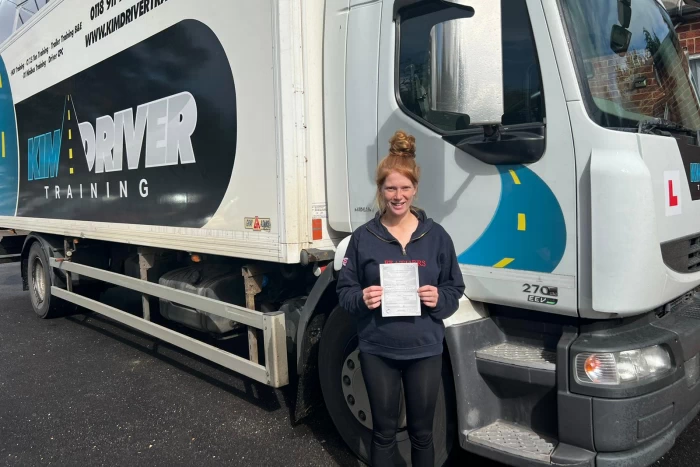 Pass Today
Kim Driver Training Reading is committed to helping you achieve your Initial Driver CPC certification efficiently and effectively.
Whether you're preparing for the Module 2 Case Study Theory Test or the Module 4 Demonstration Test, we provide the support, resources, and in-house testing facilities you need.
Your journey to becoming a professional HGV driver in Reading starts here with us. Contact us today to get started on your path to success.