How old do you have to be to drive a HGV?
Until 2009 you had to be 21 to drive a HGV, then the law was changed and now the youngest you can be is 18. You have to have a full driving licence for a car. So why did they change the age and why was it 21 in the first place?
It was 21 before, as this gave drivers time to gain valuable driving experience. If you get your car driving licence when you're 17 you had at least 4 years driving a car before you moved on to drive a lorry.
Why was it changed?
Recently the age was changed, this was to attract more young people to the industry. Numbers of lorry drivers have been declining, the industry knew we would have a shortage of qualified drivers. It was obviously a good idea not just to attract more drivers to the industry, but younger drivers as they have their whole working lives ahead of them.
Great Career Choice
Driving a lorry can be a great career choice for an 18 year old. Instead of going to university and getting yourself into a large amount of debt, then having to look for work you can go straight into a rewarding career. With good pay rates for young drivers and a shortage of drivers making it easy to find work. A great way to see the country and earn well.
If you're over 18, have a car licence and would like to drive a lorry get in touch. We have some great deals on HGV driving lessons at the moment, so why not choose a career that doesn't require a huge student loan?
The gallery of pictures below are a few people that have passed with Kim Driver Training over the last month. Just imagine how good it will feel when you pass with us!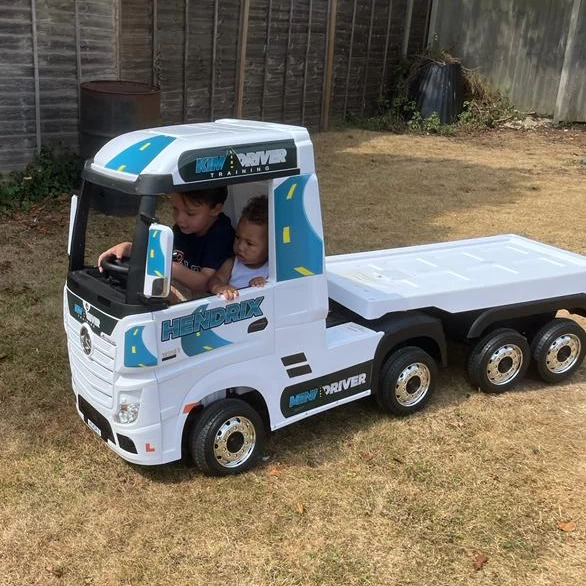 We love to see young people interested in driving lorries. You might have to wait a while before you get to drive a real one though!