Minibus Lessons at Reading
Are you looking to obtain your D1 Minibus license or D1+E Minibus and trailer in Reading? Look no further than Kim Driver Training Reading, where we have a track record of excellence and a commitment to your success. We take pride in ensuring that all aspects of your training are streamlined, convenient, and stress-free.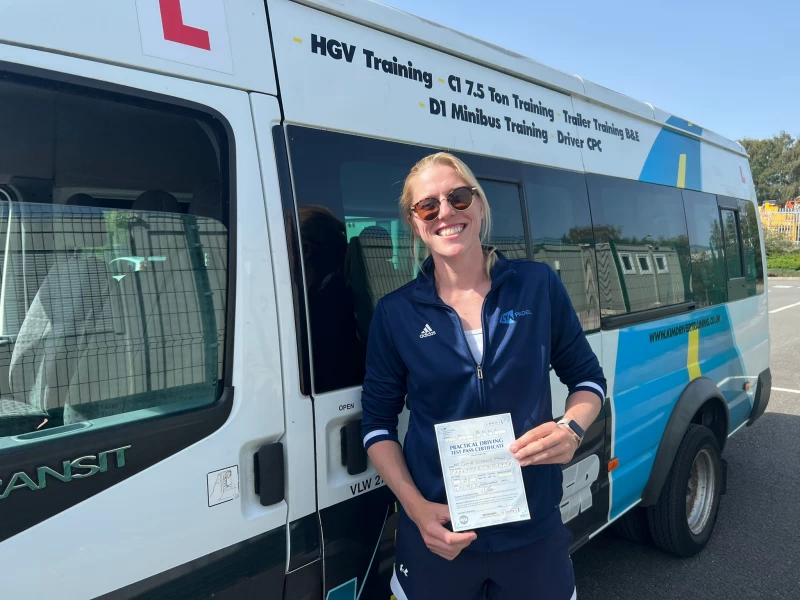 High 1st Time Pass Rate
Our reputation speaks for itself, with an outstanding first-time pass rate for Minibus Training in Reading. Our expert instructors provide 1:1 training, ensuring that you receive personalized attention and guidance throughout your journey.
Flexible Training Options
We recognize that everyone's schedule is different, which is why we offer flexible training courses ranging from 7 to 14 hours. Whether you're a beginner or looking to upgrade from a car license to Minibus, we cater to your specific needs.
Comprehensive Booking Assistance
At Kim Driver Training Reading, we understand that the process of obtaining your Minibus license can be daunting. That's why we take care of all your appointments, including the PCV medical assessment, Theory and Hazard Perception tests, and provide access to our comprehensive Online Revision materials.
You won't need to worry about a thing – we've got you covered.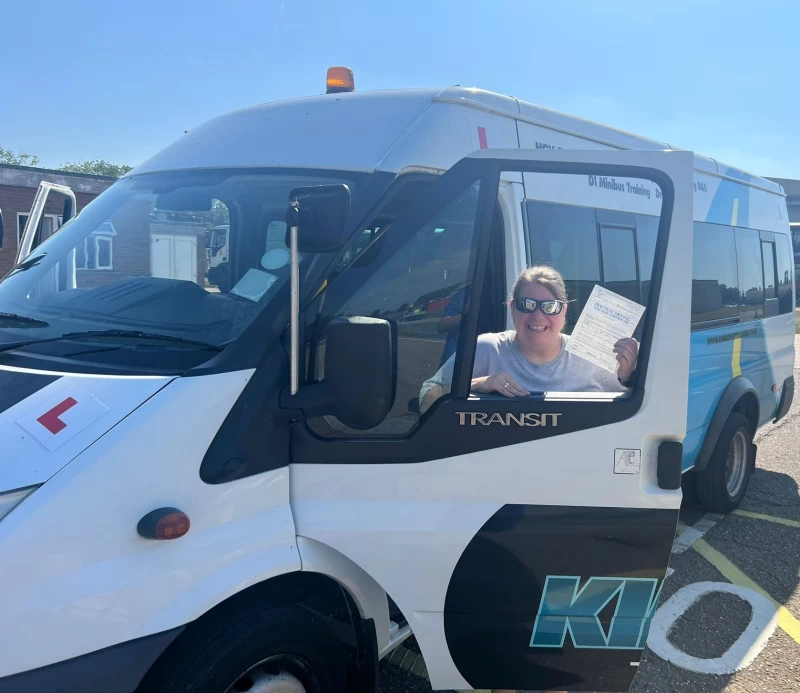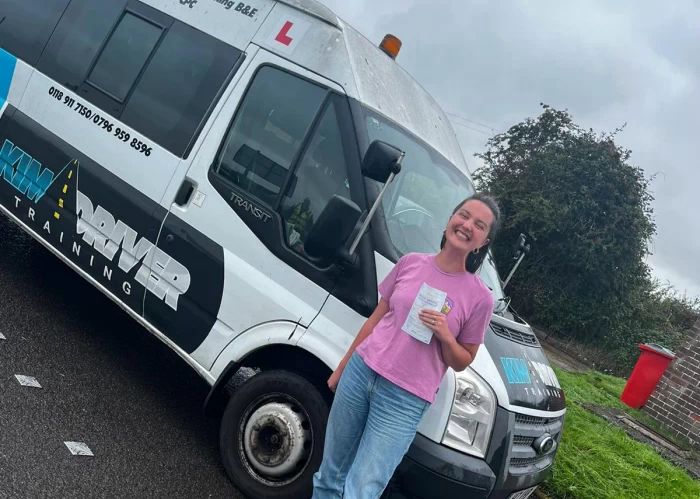 Competitive Pricing
We believe in offering unbeatable value. You won't find a better deal in Reading for D1 Minibus Training that matches our quality of service and expertise.
Local Experts
As a local HGV Category D1 Minibus Training company in Reading, we understand the unique challenges and requirements of the area. You'll benefit from our local knowledge and expertise.
Convenient Location
Our Reading depot is conveniently located in Knowl Hill, providing easy access for face-to-face consultations and training sessions. You can count on our Reading Training Venue for a comfortable and conducive learning environment.
Comprehensive Module Training
Kim Driver Training covers all aspects of Minibus lessons at Reading. From Module 3a Reversing/Uncoupling tests to Module 4 Driver CPC Demonstration tests, we've got you prepared for every stage of your journey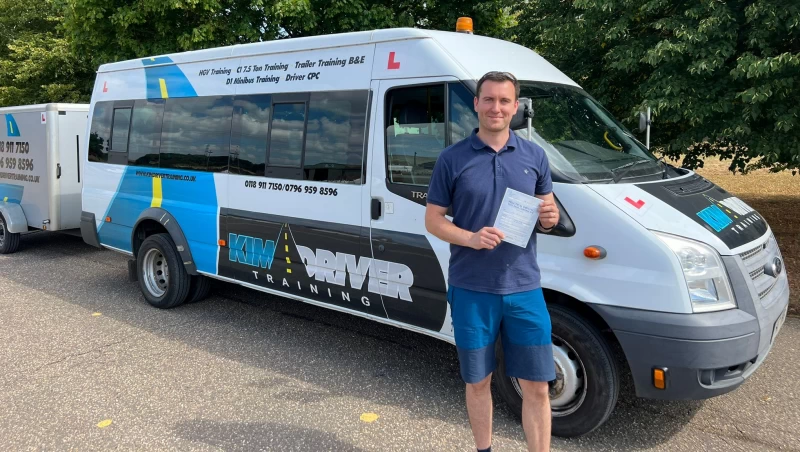 Minibus and Trailer
You are now able to jump straight into D1+E Minibus and Trailer without the need to pass the D1 Minibus test first. We believe in efficiency and tailoring our services to your needs.
Our training is designed to accommodate your schedule. You can start your D1+E training with 4 hours per day, and our courses range from 7 to 14 hours in Reading. We even offer Car to D1+E conversion courses with an outstanding first-time pass rate, ensuring you're fully prepared for your test.
Visit our Reading depot to book your training in person. Our office in Knowl Hill is conveniently located, making it easy for you to discuss your training needs face to face. We're committed to offering the best prices in Reading and won't be beaten on like-for-like costs.
Our training facilities in Reading are top-notch. We provide Module 4 Driver Training and Test, ensuring you're fully equipped for the road. With our in-house examiners for the Module 3a Reversing/Uncoupling tests, we've got you covered.
Kim Driver Training Reading is your Category D1+E training company in Reading. We take pride in our high first-time pass rate and personalized approach to training. With us, you're not just another student; you're on your way to becoming a skilled and confident D1+E Minibus and Trailer driver.
Kickstart Your Minibus Training
Don't delay your Minibus Training any longer. Book directly with Kim Driver Training Reading today, and take the first step towards obtaining your D1 Minibus license. We're committed to your success and look forward to helping you achieve your goals in the world of minibus driving.