New Rules, New Year!
Teaching people to drive HGVs since the new rules came in November has certainly kept us busy. We are lucky that all of our instructors are very experienced, or we might have struggled, but the change has been a positive one for us. We are teaching more people than ever before, and still have a high first time pass rate.
The Rules
The new rules mean that you can now learn to drive in an articulated lorry (category CE) without passing the rigid lorry (category C) test first. You can only do this if your provisional lorry licence was issued from 15 November 2021. If you had a provisional licence before this date, you need to take extra steps to upgrade your provisional licence.
You can still learn to drive and take a driving test in a large rigid lorry (category C) if you do not want to drive anything larger. If you take the test in a rigid lorry you would have to take the test again in an articulated lorry if you want to drive a larger lorry at a later date.
When you pass your test in a large articulated lorry, you're allowed to drive:
a medium-sized lorry (C1)
a medium-sized lorry towing a trailer (C1E)
a large rigid lorry (C)
a large articulated lorry (CE)
This change also applies to minibuses towing a trailer (category D1E).
This means you can learn to drive a minibus towing a trailer (category D1E) and take your test in one, without having to pass a test in just a minibus (category D1) first.
You can see the full list of changes here.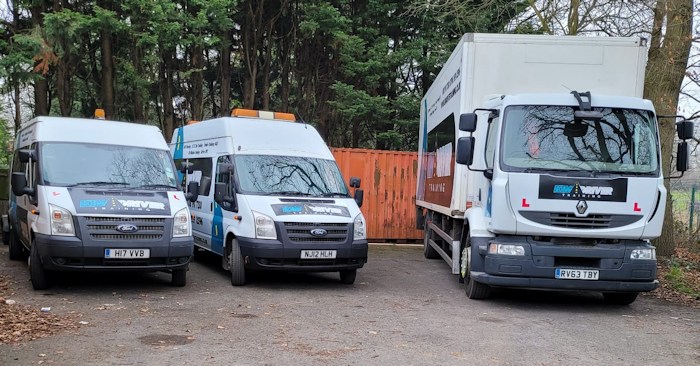 Changes to our courses
As you can see it was a big change, so we knew we had to rise to the challenge!
We now offer car to class 1 HGV courses, so even with no experience you can train to pass in accordance with the new rules. Obviously for this to be safe for everyone these courses have to be longer, so that they are comprehensive. The idea behind the new rules was to plug the shortage of HGV drivers, not to make the roads more dangerous. With our experienced instructors and new vehicles we ensure that our new learners are taught not just to pass the test, but to drive safely.
We're really enjoying the challenge of teaching this way. Considering a career change, and would like to drive a lorry for a living? Why not take one of our new courses? If you're unsure about what you will need, please get in touch, we will be able to advise you to make sure you're safe on the road.
Get in Touch!
Would you like to find out more about our driving courses? Or do you just have questions about learning to drive a HGV? We will be happy to help you.