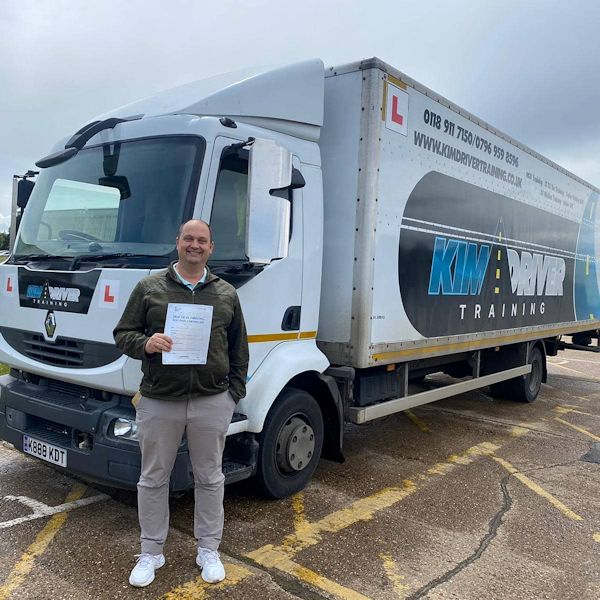 Chris passed his HGV class 2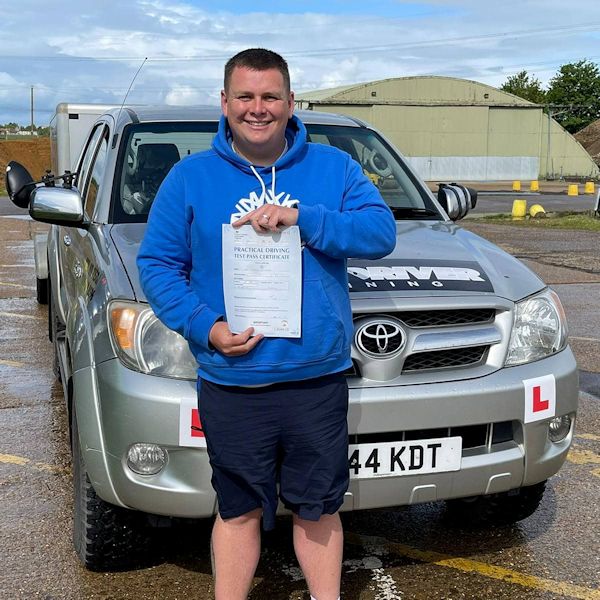 Russell passed his car and trailer test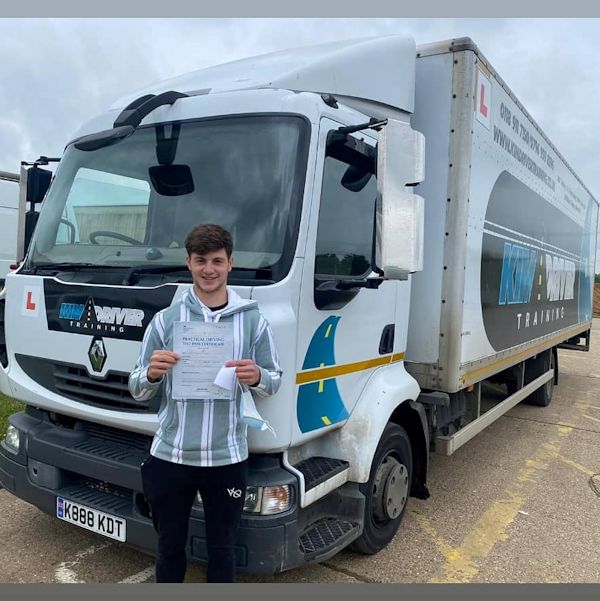 Dan passed his HGV Class 2
Springing into action!
Pass first time.
We're so glad to be back after the lockdown. We've been really busy in May, despite the rainy weather.
Congratulations to everyone that passed their driving tests with us this month. That is an amazing 7 HGV passes, 5 car and trailer passes, 2 minibus passes and an ambulance driver pass. Most of these were first time passes, which is really great. This month has been one of the wettest Mays on record, which doesn't make learning to drive easier. Despite the conditions everyone is keen to get out of lockdown and make good progress with their chosen driving course. We love seeing people starting a new career with a HGV or ambulance driving course, or enhancing their existing skills by learning to drive a minibus or car and trailer. We love teaching people to drive, especially when they pass first time.
Expanding business
We're so busy now we're looking for more driving instructors to join our happy team. As more people are looking to change career, there is more demand for our driving courses. If you have held a B+E/HGV license for at least 3 years and would like to teach people to dive HGV, C1 7.5 tonne, D1 Minibus, B+E Car and Trailer and much more please get in touch. You can see our job advert here.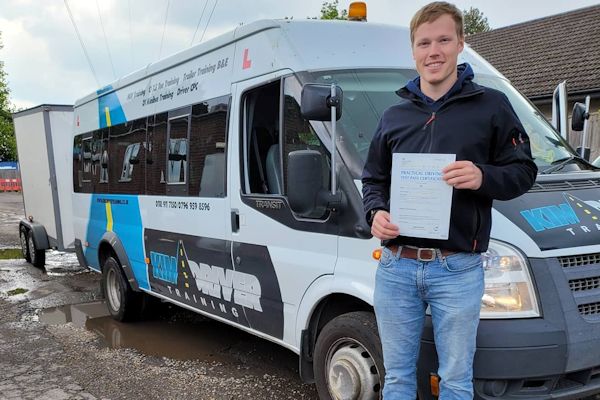 Alex passed his minibus, CPC module 4 and car and trailer all first time!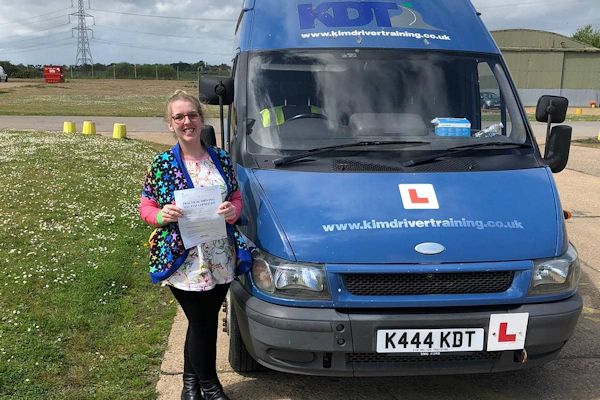 Anna passed her C1 test, ready for a career as a paramedic
Would you like to learn to drive with us?
Please use the form below to get in touch, or call 0118 911 7150 or 07969 598596 to have a chat about our courses.